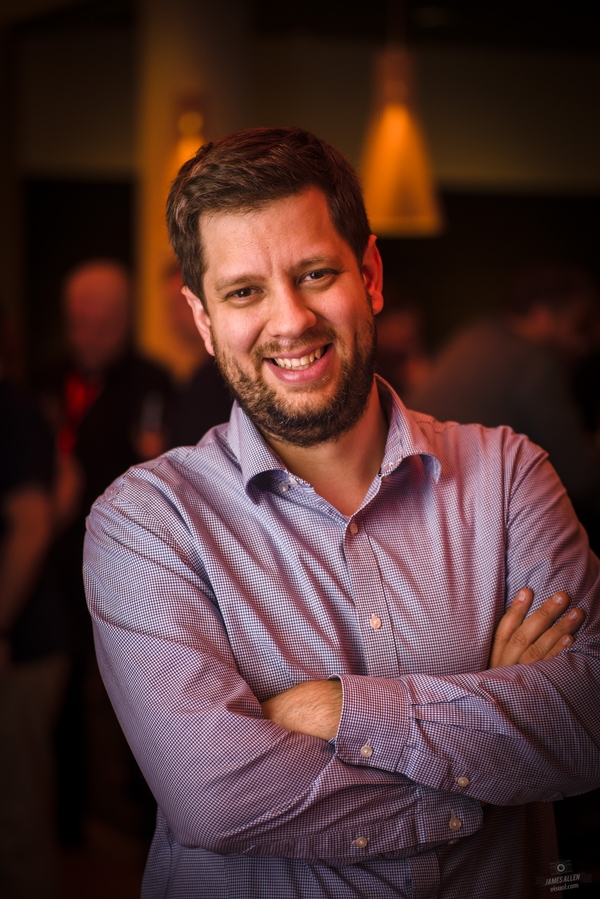 AUG Belgium Reboot (review)
Last week the Belgian Adobe UserGroup opened the New Year with their first meeting of 2010. Two sessions, French fries, beer, a birthday and ... a reboot !?!
The Fridge
Jan (Creative Director) showed us the thirty second commercials The Fridge, a Brussels based multifunctional post production company, made for Folkfestival Dranouter. He explained the lifecycle of their projects, showed the software/hardware they use and gave us some tips and tricks.
A great session on 3D modelling, After Effects, ...
Hanazuki
After the break we were taken into the chaotic world of Hanazuki, a multimedia creative studio and shop in Amsterdam. They showed us their latest installation (Fatty BumBum) and some prototypes/tests in witch they push the borders of Flash.
Amazing how both, an organised machine (The Fridge) and a chaotic world (Hanazuki) achieve such creativity!
AUG Reboot
After the second session it was time to find out what this reboot was all about. It was about launching 6 Special Interest Groups (SIG's) around Design, Video, Photography, Web, RIA and Print. Each SIG will organise two (or three) events a year that will focus on there domain.
Some thoughts...
First of all, I didn't like the fact that it was a Dutch only meeting. At least two people I know were planning on going but cancelled last minute because they wouldn't have understand anything...
Second, it's still a bit unclear for me what each SIG will do. I like it that the goal is to open up the usergroup to more people (the usergroup was very focused on Flash/Flex in the past) but I was waiting for the SIG leaders to step up and introduce there plans for the coming year(s).
Third, together with the reboot the website of the usergroup has been relaunched. It looks great, but again it's Dutch only. In your profile you can select which will be your SIG's (this time they speak about Enterprise, and not about RIA) and which Adobe programs you use, but the list of programs is limited to Bridge, Dreamweaver, Flash, Illustrator, Indesign, Photoshop and Reader. What about ColdFusion, Flex, Air, Premier, After Effects, Fireworks, Soundbooth, Flash Media Server, LiveCycle, ... ?
In an article on Belgian Cowboys (in Dutch) Kristof Drossaert has two more remarks. He loves the location (I do as well) but he thinks that it's not central enough and that some people have a long way to travel. And he remarks that the members are mainly student, juniors and freelancers, connected somehow to HoWest (a Belgian college with several bachelor degrees in Digital Design & Media, New media & communication technology and Digital Arts & Entertainment). He thinks that some more seniors might contribute to the growth of the usergroup. Two remarks that I share with him.